Main content starts here, tab to start navigating
Bayside Beach & Dock
Our Bayside Beach & Docks are the place to not only take your pictures in paradise, but also commonly used as event space for our weddings and events!
For more info on private events select the catering/events tab on the navigation page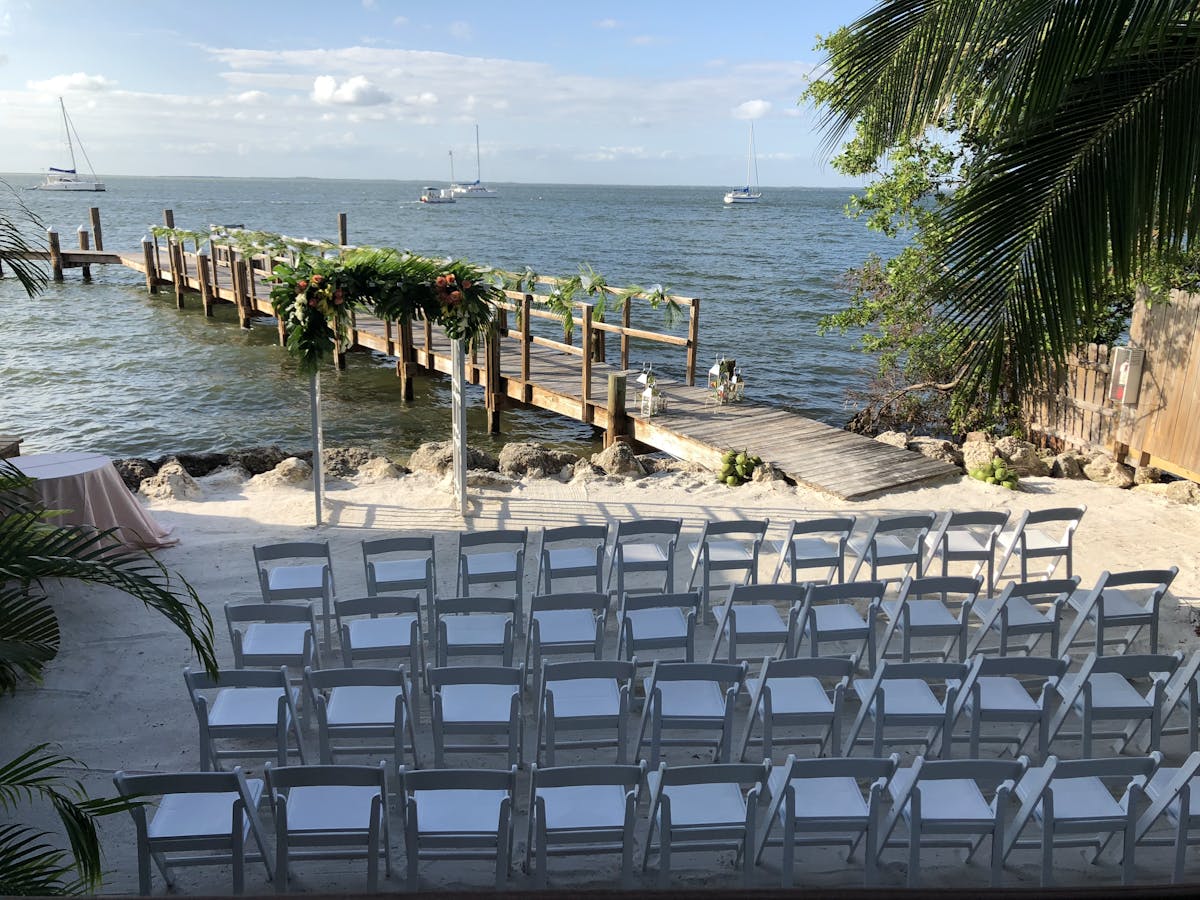 Bayside Beach
Our Bayside Beach located adjacent to our public docks is a picture perfect venue space for beachfront weddings and private events.
Docks
Need a space to dock your boat or jet ski's? How about a picturesque backdrop as a wedding aisle? Our public dock located at the north end of our property services as both boat parking and a place to capture Instagram worthy sunset pics!